Rachel Simpson
LAST CHANCE TO OWN A PAIR OF RACHEL SIMPSON SHOES, SHOP NOW
Rachel Simpson is an exquisite collection of vintage inspired Bridal and special occasion shoes. A variety of heels and elegant silhouettes combined with beautiful vintage detailing create a unique yet timeless collection.
Rachel Simpson is passionate about shoes, and takes inspiration from the elegance of 1920's and 1930's footwear, a time of glamour and style.
This collection is perfect for The Bride and Bridesmaids and with so many tones and colours to choose from we see more and more Mother of the Bride and Groom choosing to wear them too.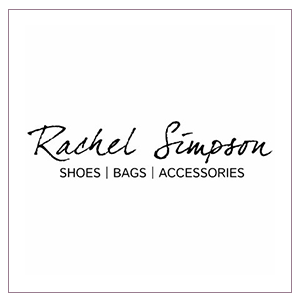 Calling all Brides 2 B, our 2 day Bridal sample sale is confirmed for Thursday [...]
This new collection is aptly named Bloom, featuring 25 new styles each one as beautiful [...]
The full Aphrodite by Madi Lane Bridal collection is now available in store, your dream [...]
Join Our Mailing List Today
Want to keep up with all of our cool stuff including, latest products, special offers and events? Then don't miss out, simply send us your email using the form below
View Our Bridal Sale Collection
The Most Beautiful Wedding Dress Designers