Eliza Jane Howell
Time flies. Eliza Jane Howell celebrates its first 10 years in 2022.
To celebrate our first 10 years we have created our Perfect 10 Collection. We wanted to showcase the artistry and hand-beading skills which have become the creative signature of Eliza Jane Howell. Each gown is named after a significant member of the team past and present who helped build our brand. On your special day, you will look and feel like a perfect 10. These gowns are a modern-day heirloom for today's bride.
We love our Perfect 10 collection and we hope you will too.
Price Range €1600 – €3500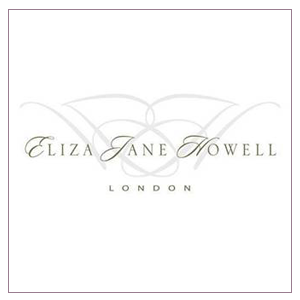 This new collection is aptly named Bloom, featuring 25 new styles each one as beautiful [...]
The full Aphrodite by Madi Lane Bridal collection is now available in store, your dream [...]
Join Our Mailing List Today
Want to keep up with all of our cool stuff including, latest products, special offers and events? Then don't miss out, simply send us your email using the form below
View Our Bridal Sale Collection
The Most Beautiful Wedding Dress Designers